Get In Touch With Us!
Contact us with any questions or to schedule an appointment.
Phone
Our Contact Phone:
203 334 4880
Fax Number :
203 334 4880
Address
Our Office Location:
Aquila Heating & Cooling, LLC 32 Sugar Plum Lane Fairfield, CT 06824.
Referral Program: Refers a new customer to us and receive a $20 credit for each referral up to $100 each year. Credit needs to be used by 12/31 of each year and refreshes on Jan 1 
Service Contracts: We offer service contracts for your AC, oil or gas heat systems, and HEPA filter systems to keep you up to date with your routine maintenance. This helps catch any problems early and keep systems running in excellent condition all year round.
We use many different payment methods in order to best serve our customers. We accept all major . Customers can pay over the via , pay via by clicking the link that's in their emailed invoice, or customers can pay via or

.
We are a RUUD Pro Partner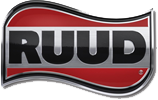 We also offer brands such as